Questions you should ask yourself  when picking  your  wedding photographer
Brides, I've been there. Right where you are. Newly engaged with the daunting task of wedding planning ahead of you, nervous, yet weirdly excited to take the first step into that process. It can be so exciting at first: Pinteresting to get decor ideas, choosing colors, asking your best friends to stand by your side. Then the more you dive deep into wedding planning, the more the fun seems to get sucked away. You start dealing with tricky seating charts because Aunt Helen hates Aunt Sue so they can't sit by each other, groomsmen who can't seem to all get the same color of pants making you want to rip your hair out, and lastly, every single person having an opinion about your big day to the point you ask yourself, "Who's wedding is this again?"
Between planning my own wedding and photographing many more, I've come to know a thing or two about the wedding planning process. As a wedding photographer, I don't believe my job stops at just taking photos. I'm here to be a resource to bounce ideas off of, help you destress, and assist in making your big day a beautiful reality. So today, I want to give you some helpful tips and advice as you begin planning your wedding…namely, the top 3 questions you must ask yourself when picking your wedding photographer. Since I am a photographer, it only makes sense that we start there, right?
When you begin searching and reaching out to photographers for your wedding, I want you to ask yourself this questions. Let's dive in.
Am I obsessed with their style of photography?
First and foremost, before you ever send an email to a photographer, ask yourself, "Am I obsessed with their work?" Do you love how they pose their couples? Do you like the way they edit? Does your wedding aesthetic match their photography style? Can you see yourself in their images? All of these questions are SO important. Asking yourself these questions before you ever inquire, will save both you and said photographer lots of stress down the road.
To illustrate this even more, here are some examples of different types of clients and photographers who may not be the best fit:
A bride who loves candid images, but inquires to a photographer whose portfolio is mostly traditional posed images. When you look at a photographer's portfolio, can you image yourself in the images? How they pose or direct other couples is how they'll pose or direct you.
A bride who loves a classic and light style of editing, but inquires to a photographer who edits more dark and moody. Professional photographers are not going to change their style for you or hand over their RAW photos for you to edit yourself. So loving the way they edit is vital.
A bride who is having an adventurous outdoor elopement, but inquires to a photographer who mainly does indoor, artificially lit, traditional church weddings. This might seem silly, but photographers showcase certain work on their site for a reason. They love that type of work and excel at it. If your wedding doesn't match up with what is primarily on their website, they might not be the best fit to serve you.
All in all, one style of photography isn't better than another. Just like one style of wedding isn't better than another. The beautiful thing about weddings is that every one is unique because YOU are unique. You deserve a photographer whose style aligns with what you envision your day to look like. Trust me, you'll be so thankful in the long run.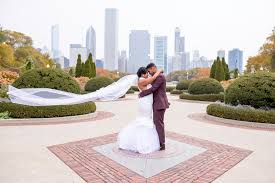 Do we click like long lost BFF's?
I think this one might come as a bit of a surprise to most brides, because I don't think it's naturally something you think about when inquiring to a wedding vendor. You're probably thinking, "Why should I be best friends with a person I'm just hiring to document my wedding? Do I need to be best friends with my caterer too?" No. You don't need to be best friends with your caterer, but I so fully believe you should click like kindergarten bffs with the person you choose as your photographer. Why? Because your wedding photographer is the one person other than your spouse-to-be that will be by your side from start to finish on your wedding day. Do you want to have a random stranger you don't jive with follow you around all day on the most important day of your life? Yeah…. me neither. Not only that, but your wedding photographer is creating one of the only things on your wedding day that lasts longer than the day of. Your cake will get eaten that evening. Your DJ will play the songs, and people will enjoy them that evening. But your wedding photos? Those are forever. You see, an amazing thing happens when you feel comfortable (or dare I say bff-status) with the person taking those forever photos. You relax. You act like yourself. You are able to let your guard down and fully let them in to capture your love story – your intimacy, your quirks, your raw emotion. Trust me when I say that a bff bride/photographer relationship ALWAYS makes for the best images. If you choose a photographer you don't naturally click with or relate to, your wedding photos will reflect it.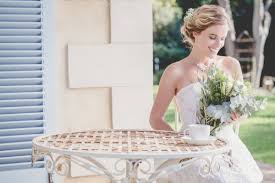 Do I trust this person?
Last but not least, this question is absolutely necessary when choosing your photographer and goes hand in hand with the first two questions. Do you trust this person to use their expertise and talent to capture your wedding in a way that will leave you free to just enjoy your day stress free? Do you trust their skill to deliver for you? Do you trust them as a person to help when needed? I think trust is a no brainer when choosing the person who's going to be capturing something that only happens once, something as important as your wedding day. Trusting your photographer looks like a beautiful collaboration. Here's a few examples of what it looks like when a bride DOES trust her photographer:
She won't give them detailed page long shot lists she got from Pinterest, because she trusts them to create amazing photos other people will want to pin.
She'll plan her timeline around when they recommend the best light is.
If they suggest something for the sake of the shot, she'll happily oblige, knowing that they are creating something she will value years from now.
These examples only can happen when a bride fully trusts her photographer, because trust = better photos. Brides, pick a photographer you can trust hands down.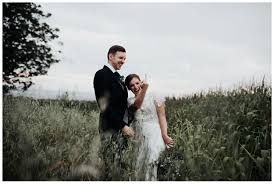 Ask if you can see some FULL weddings. (I mean every single image from start to finish)
This is one of the best questions to ask wedding photographers. Anyone halfway decent with a camera can come up with enough pretty shots to fill a website. A stopped clock is right twice a day and all that right? A website portfolio has been carefully curated and is designed to reel you in with the best of the best photos. It's not a good place to show off an entire wedding for a number of reasons but the biggest is that other couples don't want to pore over photograph after photograph of other another couple's family formals. Hell, I don't even really want to look over my best friend's family formals. (Don't tell her that!) Still, skimming through a few full weddings from a photographer will give you a better idea of what the true coverage of your wedding will be like. Your wedding will not be 100% Pinterest-worthy highlight shots. Go beyond the website portfolio and ask for a more complete picture of the overall quality of their work. Which leads me to the next question you should ask your photographer…
Things to Tell Your Photographer Before Your Wedding Day
I've learned a lot about weddings. I consider myself to have a wealth of wedding knowledge and am always happy to share what I've learned with clients and even non-clients! However, there are always a few things I won't know until you tell me. Here are 4 of those things:
Do you have a side: This one sounds silly, and it may not apply to you, but it's very real for some people. If you have a side (or angle) that you prefer to be photographed from, tell your photographer. For example, if you really don't like how you look when photographed from your left side and you haven't told your photographer, speak up! We can't read your mind. And if, while your photographer is photographing you and it's clear they've forgotten, speak up again! Occasionally, we'll have to photograph you from the other side for various reasons, but make sure we're aware of your preference.
Family situations: This one can be uncomfortable, but it is so important that we, as photographers, know if there's any family drama or unusual circumstances that may influence the way we photograph certain situations. If your parents are divorced and are not amicable, tell us so we don't accidentally ask them to stand next to each other during family portraits! If your grandpa recently passed away and your grandma's been lonely, let us know so we can be extra kind! If you have a family member that's sick, make sure we know so we can take more photos of them than we otherwise would. I know this is all very intimate information, but hopefully you've booked a photographer that you feel comfortable sharing these tidbits of your life with. It'll make things easier for you on the wedding day and you'll be happier with the photos later.
Is there anything special you want photographed: On a wedding day, we're focusing on capturing every single special moment and detail. However, there are certain things that we won't be aware of until you tell us, and if you don't, we might miss it. Some examples of this include: your wedding date embroidered on the inside of your dress, engravings on the inside of your rings, special details that you put a lot of thought into (ie: your table numbers, escort cards or any DIY decor that have a personal touch), the initials on the handkerchief that belonged to your grandmother, the groomsmen's matching socks, that one yellow rose in your bouquet that's there because it was your grandfather's favorite flower. If there's anything that you can think of that's meaningful to you in one way or the other, please tell us ahead of time. I always carry around a printed list of these things with me on your wedding day. By telling us ahead of time, we can both be sure that the things that are most important to you will be photographed.
A very detailed list of every single family photo you'll want: I always have my clients give me a very detailed list of ever single family photo they'll want taken on their wedding day, including their names and relationship to you. Photos on the list can be as small as "bride and mom" and as large as you and your entire maternal family. It can be easy to forget to include someone in family photos on your wedding day, so by creating a list ahead of time, you can make sure you don't forget anyone. This is another thing that I print out ahead of time and carry around with me on your wedding day. This way, I won't need to ask you any questions about who you want in what photo. The family portrait process becomes extremely efficient, which helps make the most of you and your guests' time.