Tips to Help You Find the Best Movers Every Time
Don't Look for the Best Movers; Look for the Best Movers for You
It is complicated to pin down what you should be looking for in your move because, depending on your needs, the answer for the best mover changes. Choosing the best movers starts with one thing: you. You should feel comfortable with your moving company choice. Getting moving quotes and listening to what equipment and services the moving company can provide is the right start. But choosing affordable professionals to get your belongings from point A to point B is the ultimate goal.
Agent of a National Moving Network
All good movers need the right equipment and resources to pull off a job. If a moving company is part of a larger franchise or a moving network, then there is a great chance have the right equipment no matter the moving job. If you are moving locally, this might matter less since the moving company should have all the tools they need at their location.
Ask About Their Moving Equipment
There can be a huge variety in the services offered by different moving companies. There are national franchises that can pool heavy equipment and resources from other franchisees or their franchisor, as well as independent owners that might rent out a truck for a single job. To get an idea of what company you are inquiring about, ask about their equipment.
Find the Company's Service Area
Checking whether the moving company services your area is important. To verify this, moving companies will have a map of areas served or a list of areas they serve. If a moving company is well-reviewed but is unwilling to travel the distance to perform your move, then they won't be the right moving company for you.
Check Their Reviews Online
Reading reviews from former customers of a moving company is a great way to research your options. Depending on the company, you can usually go to the BBB.org, Google, Facebook or Yelp to find reviews from customers. The star rating is normally out of 5, with 1 being the worst and 5 being the best. Companies with 4 stars and above are usually great to work with. You also can check to see if they're a certified professional mover by the American Moving & Storage Association.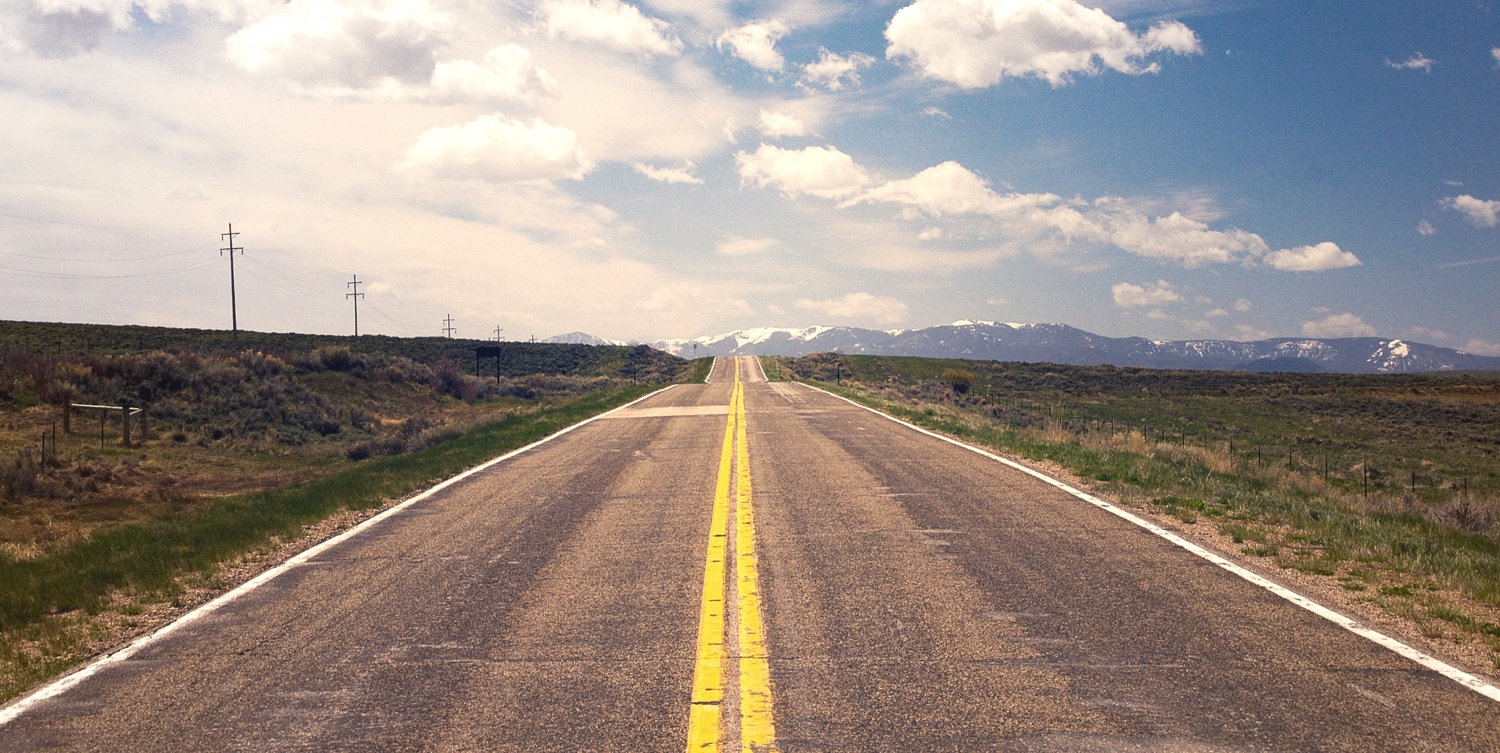 Choosing the Best Long Distance Moving Company
Look for any other red flags!
Planning a long distance move doesn't seem like it should be so complicated, but unfortunately, there are those who would take advantage of your logistical needs to scam you. Be wary of any company that requires a cash or an unusually large deposit prior to the move, particularly if they ask it to be wired online. Steer clear of companies that don't have an accessible record of business, show up in a rental truck or unmarked vehicle, or who insist on doing all planning and business over the phone. Make sure all communications, commitments, and payments can be easily tracked!
Is your mover well-reviewed?
Good service inspires good reviews, so look for an interstate moving company that has a good track record according to their customers. The FMCSA website will offer safety reviews, and the Better Business Bureau, Yelp, and these days even Google will provide customer experience information. Keep in mind that no company can escape a bad review or two, but they shouldn't be the majority!
Does your mover offer a detailed quote, estimate, or guaranteed price?
A verbal estimate holds no weight in the world of moving services, so when comparing the costs associated with each long distance moving company, make sure you know that you're comparing apples to apples. The best-rated cross country moving companies are clear and transparent about the cost of moving long distance and provide a line by line breakdown of what they are quoting. Movers want to just give you a number without telling you what it includes? Time to look elsewhere.
Are your movers licensed and insured?
This should be a no-brainer, but the best national moving companies should be able to quickly and easily provide proof of their licensure and insurance with zero runarounds. You can check a mover's license on the Federal Motor Carrier Safety Administration's website, but you shouldn't need to do that research yourself. Ideally, the company has its FMCSA license number displayed in plain sight and offers you a full explanation of their insurance and options for additional insurance when you request your quote.
Are your movers an established, experienced company?
The best long distance movers didn't get that way overnight – they have spent years fine-tuning their process, training their staff, and getting those early "learning mistakes" out of the way. When it comes to interstate moves, there are quite a few more details that a company needs to consider that aren't involved in a local move. Crossing state borders, for one, requires additional licenses and paperwork. Your belongings also have further to travel, so the company must be certain that everything is well secured and stable for the haul. Don't leave your move up to newbies!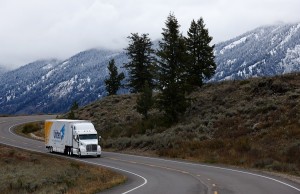 Tips to Find Long Distance Moving Companies You Can Trust
Make sure you'll have a dedicated move coordinator
What's the secret to a successful long distance move? Big, burly men in overalls? We kid, but the truth is that long distance moves require far more coordination than the initial loading and final drop-off.
Add a few relocation services to help make your move smooth
It's common knowledge that you hire movers to get things from point A to point B safely and quickly. While your move begins and ends with a moving truck, many long distance moving companies also offer an array of relocation services to those in need of them. Movers then charge you for the services provided after they complete your move.
Get an in-person cost estimate
How long distance moving companies calculate their costs and how much they charge their customers varies, but most major operations will send a relocation specialist or moving coordinator to your home for an estimate.
Collect more than one estimate at no cost to you
Long distance moving companies should offer free estimates, so take advantage of the chance to shop around and collect more than one quote for comparison. The quotes should include estimates for both general moving costs, included services, and extras that you plan to tack on.
Check or negotiate for the 'guarantee-not-to-exceed' estimate
There are three types of estimates you can get from a long distance moving company.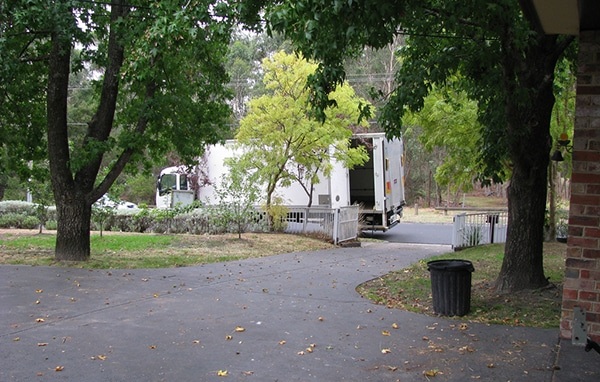 Tips for a Successful Long Distance Move
Plan Ahead
Long distance moves are a major life event, and the best way to make sure yours goes smoothly is to make sure you plan ahead. Reach out to moving companies in your area about 3 months before you are planning on moving. Especially in the summertime movers reach capacity, and by planning ahead you won't have to worry about finding a mover at the last minute.  Plan ahead to make sure you aren't forgetting anything important before your move
Get In-Home Moving Estimates
With an in-home moving estimate, a move representative from the local moving company will come to your home to do a visual survey of all the items you are moving. This allows them to give you an accurate price for your move. It also helps you get a feel for the moving company you are considering selecting.
Research Moving Companies
Not all moving companies are created equal. It is a good idea to do some research about your mover to make sure they are a high quality company. Good places to check include the BBB, Yelp, Angie's List, and movingscam.com. For long distance moves it is also usually a good idea to move with a large established van line, like United Van Lines or Mayflower Transit. These van lines have significantly higher hauling capacities than a mom-and-pop mover would, and so they are much more likely to be able to get a well-trained moving crew to your house on move day.
Downsize
With a long distance move, the cost of your move is going to be based on the weight of the items you ship. The more you ship, the more you will end up paying. It is usually a good idea to take the time to go through your belongings and decide what you still use and what you can get rid of. Consider holding a garage sale before your move or donating unneeded items to the Salvation Army. Also take a moment to consider if you will no longer need certain items at your new home. If you are moving from Michigan to Florida, you most likely don't need to move your snow blower, and you can probably donate that box of old sweaters as well.
Consider Furniture Placement Locations
Plan where you want all of your furniture will go once it gets to your new home, and make sure everything will fit. If your new home is smaller than your current home, there is a good chance everything will feel crowded if you bring all your furniture. Plan what items will go into each room. If you don't have a place for an item get rid of it before you move it. If you have large or oversized furniture make sure it can fit through the stairwells and around tight corners. Older homes often have tight stairwells that cannot accommodate all types of furniture. King size beds for example often will not fit upstairs in older homes.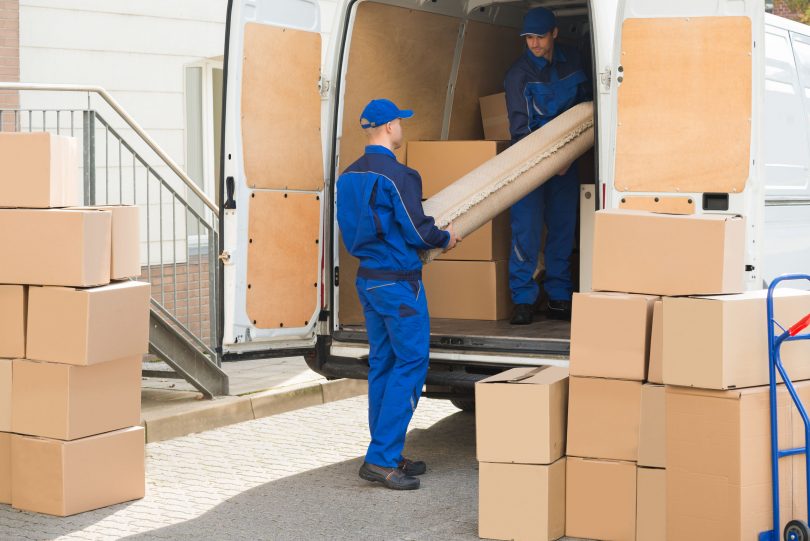 How to choose long distance movers
The reputation check
The best long distance moving companies will have an excellent reputation both in the moving and storage industry and among former and current users of relocation services (customers). One good way to check just how reputable cross country movers are is to read reviews about their services on specialized moving company reviews websites.
The reliability check
All long distance moving companies – that is, interstate moving companies – must be licensed by the U.S. Government, and more specifically – by the U.S. Department of Transportation (USDOT). A quick check at the USDOT website will give you access to the electronic record of each licensed long distance mover, along with the USDOT number they have been awarded.
The affordability check
Most of the times, your initial instinct will be to choose a long distance mover based on the price they have offered on the moving quote. That's understandable – after all, money doesn't grow on trees so you'll definitely want to spend as little as possible on your long distance move.