GUIDE TO KEEPING YOUR HOUSE CLEAN AND ORGANISED
Keeping your house clean and organised makes it a pleasant and hygienic place for your family to live in. However, trying to keep the house spotless and tidy is not an easy task, it takes away valuable time from your busy schedule. Getting professional cleaners to do the house chores can largely reduce your stress. But if you don't wish to avail the services of a cleaning agency, then this guide will help you make the most of your available time to get the house looking organised and clean.
CLEAN AS YOU GO:
Don't save up the chores for next time, or the next day. If you go by the 'Clean as you go' philosophy then you would save yourself the daunting task of cleaning up piles of dishes, filthy kitchen and piles of unwashed clothes. So try multitasking whilst you are talking over the phone, watching television, talking to your children. Glance around the room, de-clutter the table, toss the clothes in the washing machine, sort out the piles of letters and throw the unnecessary extras into the bin. You will be surprised how you can stop mess from building up by simply multi-tasking on a daily basis.
CLEAR THE CLUTTER:
If you can get rid of the unnecessary items in the living room, table, fridge etc., then you can reduces your house cleaning task to less than half. It is easier to clean a room that is de-cluttered. A quick wipe of the table is only possible if you don't have to rummage over pencils, pens and papers lying around. Look through your refrigerator, throw away all the expired food rather than wait for them to rot. Anything that is piled up, stacked or heaped needs a good look through to see what needs to go into the bin and what needs to be kept. Discard outdated magazines and throw away any junk mail.
TIDY YOUR KITCHEN:
Kitchen cleaning is not as tough as it seems. Keep wipes and clean napkins handy in a cupboard or drawer in the kitchen. When you notice a spill on your refrigerator shelf, wipe it off immediately. While you are at it, check for any expired products or anything that you will not be reusing and toss them in the bin. Use a wet wipe to quickly clean any finger print or stains on the kitchen cabinet.
DUST AWAY:
If you are too tied up for a complete dusting of the house, then use the vacuum cleaner every weekend to dust the curtains, blinds and carpets. If tea or coffee accidently spills onto the carpet use a wet wipe it off immediately. You can also use diluted detergent and a microfiber to clean off any stains on upholstery or carpets.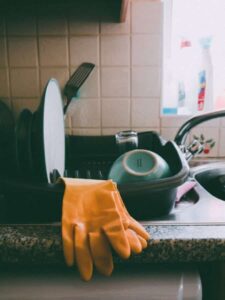 THE DEFINITIVE GUIDE TO HOUSE CLEANING SERVICES
There are numerous tasks to do on a daily basis such as washing dishes and cleaning clothes, there are tasks to be completed on a regular basis such as vacuum cleaning and dusting and then the bigger tasks that also have to be completed on a regular basis such as window cleaning and clearing gutters.
Keeping a house clean may sound like a simple task, but chores quickly build up leaving you with a mountain of work to do. There are also other areas that can go neglected such as the bathroom and the oven which can suddenly become difficult and time consuming jobs.
Different types of house cleaning services
Trying to keep a house clean inside and out requires constant time and attention. Sometimes the only time people have to complete this is in the evenings after they come back from work when all they want to do is relax. If not done on a weekday, then a lot of people have to use their weekend time maintaining their property
General house cleaning
Some jobs have to be done regularly that can take up a lot of time. Also known as spring cleaning, these are standard jobs that don't require any expert knowledge or equipment. Vacuuming your house can be a lengthy chore and they can be difficult to manoeuvre, especially upstairs and in corners.
Carpet cleaning
Carpets are a tough and durable material that can last for many years without the need for replacement. Many people replace them, not because of wear and tear, but because they no longer look the way they did when they were first bought.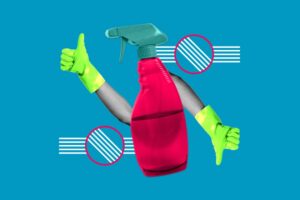 When and how can my housekeeper return?' Experts explain how to calculate the risk
You've been hunkering down at home in isolation for months, and the days are starting to run together. After weeks of around-the-clock cooking, cleaning and parenting, it's not surprising that when we asked readers to send us their most pressing questions regarding the coronavirus, an overwhelming number of you wanted to know, "When is it safe for my housekeeper to return?"
Everyone is understandably tired of scrubbing their own toilets and the endless dirty dishes. But it's about more than just cleaning. Many people have maintained a decades-long relationship with their housekeepers. Keeping housekeepers at a distance can feel like turning away a trusted friend or family member.
When stay-at-home orders were put in place in March, many housekeepers were told to stay home, some with pay and others without. Meanwhile, the orders have hit domestic workers, many of whom don't have access to healthcare and paid sick days, particularly hard. Many are eager to get back to work.
If we've learned one thing while sheltering in place, it's that it's difficult to do everything alone. But as counties start to reopen — with some health officials concerned by the fast pace of lifting stay-at-home restrictions — how do we know that the people who come into our homes are not symptom-free silent spreaders? Just as important: As states move to reopen, is it safe for them to return to housekeeping?
With the easing of stay-at-home rules, that time may come sooner rather than later. The experts we consulted realize that many homeowners will ask their housekeepers to return before there is a vaccine.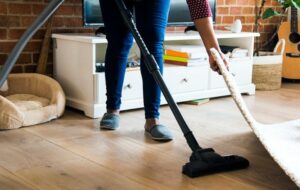 Want to Keep Your Home Clean All-Year-Round? Here's Our Guide
In regards to home cleaning, over time, we all deliberate on whether it's time to give the house a deep and thorough clean to compensate for all the other months that we spend in it. After quite some time, you'll probably notice all the dust, dirt, muck, and molds that have accumulated in a year. No matter how much you try to hide the fact that a thorough carpet cleaning is due sometime soon
After quite some time, you'll probably notice all the dust, dirt, muck, and molds that have accumulated in a year. No matter how much you try to hide the fact that a thorough carpet cleaning is due sometime soon or a proper fridge wipe has to be done, it's important to undergo home cleaning, and give your home some much-needed TLC
Which Parts Need to be Cleaned and the Frequency?
If you've been meaning to give your home a thorough cleaning but don't exactly know where to start or how often you should do it, let's go over its frequencies and cleaning areas in further detail
Weekly Home Cleaning
In most American households, there are certain places that need to be cleaned much more often than homeowners expect, such as various places that are interacted with the most every day. Let's go over each part that you'll need to clean weekly
The computer: monitor, keyboard, mouse, table: Seeing that it's used every single day, a computer can harbor a significant amount of bacteria over as little as a week, making it vital to start cleaning it. With the help of disinfecting wipes, cleaning every surface in your work/play setup will make a world of difference in the cleanliness of your home.
The bathtub: What most homeowners need to know about their bathtubs is that they're a breeding ground for 26 percent of grave infections and are 20 percent more than the garbage bin you have at home. By treating your bathtub with some disinfecting, water, and soap, you can have your soapy sessions in peace without worrying about getting any nasty condition.
A House Cleaning Service Guide: When Are the Best Times to Clean the Areas in Your House?
Currently, it's crucial to keep your living space clean and tidy. To ensure that everything is neat and tidy in your home, you need to set a regular cleaning schedule, and/or consider a recurring house cleaning service. However, to do this, you need to know the areas and the objects that you need to clean on a daily, weekly, and monthly basis.
Clean the Bathroom Weekly
Your bathroom should always be clean, especially because you use it daily. Schedule a weekly house cleaning service for bathroom cleaning, especially when you don't have the time to clean your house yourself. That way, you can guarantee that your house and your bathrooms will always remain clean and sanitary.
Clean the Kitchen Weekly
Just like your bathroom, your kitchen is one of the most used rooms in your house. A clean kitchen is essential; therefore, you need to spend time cleaning it thoroughly. For most homeowners, it's impossible to clean a kitchen every day, which is why it is best to clean it every week to ensure that it's in excellent condition.
Clean the Bedrooms Every One to Two Weeks
If you don't spend a lot of time in your bedroom because you're usually away during the day, you can clean your rooms every one to two weeks. This includes your bed linens. Some homeowners tend to think that their bed linens are dirty, and so they frequently change them. However, it's not as dirty as you think, especially when you only lay in your bed to sleep, so you can change your bed linens every one to two weeks.
What to Clean Every Day
Here are some of the things that you should clean every day inside your house:
Coffeemaker
Dirty dishes
Kitchen counters and table
Beds
Kitchen floors
Bathroom surfaces
Kitchen and bathroom sinks
Shower walls