How do party planners make money?
Everything You Need to Know To Earn More as an Event Planner
Being an event planner can be a fun and exciting job where you get to meet new and interesting people. You can also be working long hours without much sleep. You should get paid what you deserve for the amount of work you do. Here are some suggestions to make what you deserve for the incredible amount of time you put into your career.
Event Planner Skills That Will Increase Your Pay
Be knowledgeable about trends
Many people will want the latest and newest trends incorporated into their events. You should be knowledgeable about fashion, music, design, and other trends. A bride will not want to walk down the aisle in last year's gown. Be online and get subscriptions to designer magazines to up your game and know what everyone will want in the coming months.
A quick way to lose money is to be unorganized. You have to be on top of everything going on with your event. What time is the DJ getting there? When is the photographer coming? Where are you ordering the flowers and how much is a good price? You should be able to know at the flick of a finger what is happening when and where. Calendars and reminders are an absolute must in the event planning industry.
The larger your network the better your event. You want to have as many florists, djs, bands, designers, and others in order to plan the best events. Get in touch with someone who has wedding dance lessons. Being able to offer dance lessons as part of your package will make you more desirable to your clients. Make sure the people in your network are reliable and are organized. You want to have confidence in the people you are working with.
Event Planner Career Path Choices That Will Increase Your Pay
Get Your Hospitality Degree
Whether you have an Associates or a Bachelors in Hospitality you will have acquired the skills you need to boost your event planner career. A hospitality degree will help you with being organized, building your business, networking, and more.
Take a Public Speaking Course
As an event planner, you will not be giving many speeches, but you may need to be able to speak to people at some events. If this is the case, you do not want your job to be your first exposure to public speaking. A public speaking class will boost your confidence and make networking and talking to your clients easier.
You can help yourself now and in the future by getting a Bachelor's in Marketing. This will help you keep up with the latest trends and show you how to do more for your client. This degree will help you interact with people and learn how to business-speak in the event planner world.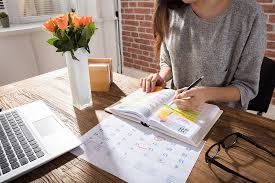 Event Planner Fee Structure
Whether you're starting an event planning business for social events, business events or a combination of both, you should know how to charge for services.
Several factors go into determining your rate, including event planning and operating expenses, salaries, and profits. Rates vary based on where you operate your business, types of projects you take on, and what the market is willing to pay.
Ways Event Planners Structure Their Fees
If you want to start a part-time or even full-time business, there are roughly five ways to structure your event fee and quote your fees to your clients:
Flat project fee
Percentage of expenses
Hourly rate
Percentage of expenses plus an hourly rate
Commissionable rates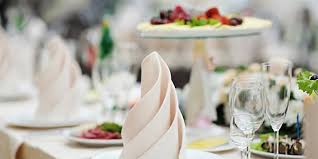 Other important items related to pricing:
Receiving deposits – We recommend you receive a 30 – 50% non-refundable deposit at the time of signing the contract. And the remaining portion two weeks prior to the event.
Consultation fee – Planners often ask if they should charge a fee for the initial consultation. If you are just starting out, we do not recommend charging a consultation fee but if you are more experienced, we like this rule of thumb –
Consultations are free within 10 miles of where you live. Beyond that charge a $45 – 75 fee and put it toward a signed contract. Remember that if you don't charge a consultation fee then don't give out specific vendor information. Sometimes clients try to fish for vendor, venue and theme ideas only to end up going with a different planner. You don't want this to happen to you. Here's a line you can use to offset giving specific vendor contact information prior to a signed agreement or consultation fee – "I work with a myriad of wedding vendors that provide nothing less than excellent service. If you would like to engage our services, I would be more than happy to get the right vendors involved."
Decor charges – if you also do elaborate decor for the event you can charge extra for it. If you do not view decor as an extra specialty you offer then just charge for your planning services as usual.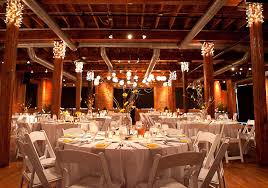 Explore the Factors to Consider to Set the Right Event Planning Business Prices
Understand your event planning business
Understanding your business is the first thing you need to know in order to understand how much to charge for your services. You have to consider the type of clientele you have, and the type of clients you would like to have. Is your focus wedding planning, or would you rather focus on corporate events? These distinctions will help you understand your client make-up and give you clues as to what or how much to charge for your services.
Track the time you spend planning events
Make sure to track all of your time spent on the full process when planning an event. Don't forget the people who are also working for you. It is important that they track their time as well. Tracking time will help you to find out how much of your time you are investing, and help you allocate a dollar amount for your services.
Know your event expenses and investments inside and out
Make sure that you are tracking your expenses and investments in regards to your business. This can be everything from maintenance equipment to expenses for your event. When you have a good perspective on how much it takes to run your business on a daily, monthly, and annual basis, it can help to provide that base amount for charging for services.
Evaluate your event business profit levels
Usually, if you are a business owner or a solo entrepreneur you want to make sure you are receiving some type of profit for the events that you do. Calculate the percentage of profit that will be comfortable for you and your clients to adhere to. Evaluate your profit margins every year to offset the changes in the cost of living and expenses.
Use this basic formula to figure out your event planning cost
Yes, high school was over with a while ago for me, however, there is a basic formula that you should always keep in your back pocket. The formula is for calculating profit:
Sales – Cost of Goods Sold = Gross Profit
(Selling Price – Cost to Produce) / Cost to Produce = Markup Percentage
This percentage along with others here at Entrepreneur.com will help you with making some of the base calculations for your business.
Factor in the most common ways of charging for events
Many event planners get caught up on how to charge for their business. Below are three common ways that event planning agencies charge for their services. Keeping in mind that some of these are used in combination and are based on what is best for that particular business.
Per person
Per hour
Flat fee
A la carte
Clearly communicate your event services charges
After you figure out your formula and how you will be charging for your event. Make sure to have those prices available for internal use. You might even want to consider having prices also available for external use too. Many businesses do not distribute pricing and evaluate each case separately, and provide a catered proposal their client based on each unique event. Whatever the case may be, make sure to communicate pricing in a clear and concise manner. If you find you will have to place your pricing within a contract, make sure everything is laid out even the fine print associated with any line item if applicable.
Remember that when you're in a service business you're selling your time.
You have a limited "inventory" of time. You can't manufacture more hours in a week and the only way to earn more is to charge more for your time. You will never make money as an event planner until you get your pricing strategy right and charge for the time it takes to plan an event.