HELPFUL TIPS ON CHOOSING THE BEST PLUMBING AND SEWER EXCAVATION COMPANY
A septic system can last up to 25 years, though this depends on how well it's maintained as well as its design. Even so, there are times when major issues happen leaving one with no choice but to call plumbing experts. Some of these problems are so serious that it becomes necessary to inspect sewer pipe lining underground.
WATER LINE EXCAVATION
Water and sewer lines get damaged whenever soil expands and consequently causes pipes to shift. Tree and plant roots are yet another cause of trouble that makes water line excavations necessary. After a while, the roots invade main water pipes and cause breaks and cracks in the process. The pipes in your home then start draining slower, and this tells you that it's time to seek professional help. Ignoring will only make the problem worse and you might end up paying a fortune.
CERTIFICATION
Truth be told, excavation work isn't for every Tom, Dick, and Harry, and that's why you need to check for certification. Serious players in this line of work will always have their documentation in order. With proper certification, you can be sure that you are dealing with people trained to handle jobs like water line excavation.
EXPERIENCE
A lot could go wrong when going about tasks such as water line excavation. The slightest mistake could set in motion other issues that could be pricey to fix. However, an experienced company knows all the dos and don'ts to ensure the job is done correctly from the beginning to the end.
REPUTATION
Professional service providers always have their clients' interests at heart. Plumbing and sewer excavation companies are no exception and you should only consider those with a good reputation. With excellent reputation comes great reliability that ensures the job gets completed in good time. Avoid companies whose reputation is questionable.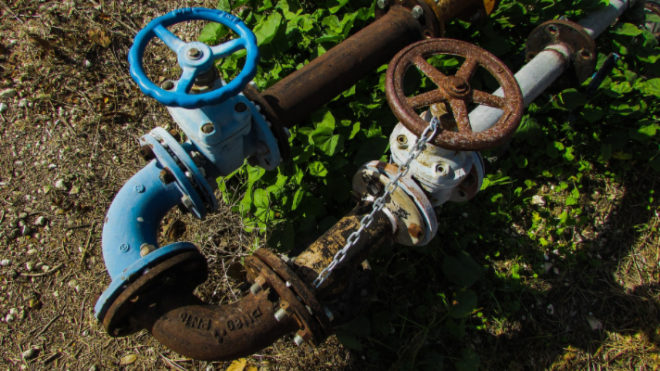 Tips on choosing a Sewer Inspection Camera
Sewer inspection cameras are widely used by plumbers, contractors, engineers, home inspectors, municipal workers and other professionals for inspecting areas that are typically difficult to see, that is pipeline interiors, spaces behind walls, inside a drain and other hard-to-reach places. So, if you are thinking of purchasing a sewer inspection camera, first, you need to consider what it is you are going to use it for. Should it be water- and chemicals-proof? How much light will you need? How long should the insertion probe be? etc.
Insertion probe:
Length. It should be long enough to go from one manhole to another. The length of the probes varies from 20 to 120 meters (65.6′ – 394′). In case you need a more extended probe, you may need a reel with a stand to roll the probe, for additional comfort.
Camera:
Illumination. Since you are planning to inspect hard-to-see areas, you will need enough light to explore it. The brighter the light source, the better is the image. Search for sewer inspection cameras with adjustable, bright LED lights.
Monitor hub:
Screen. The screen should give you a clear picture of the area you are inspecting. Than wider screen and higher resolution than better. Pro models are equipped with a Daylight Readable Monitor
General characteristics:
Weight and handle. The sewer inspection camera should be lightweight and have a comfortable grip, especially if you are planning to use it for long periods.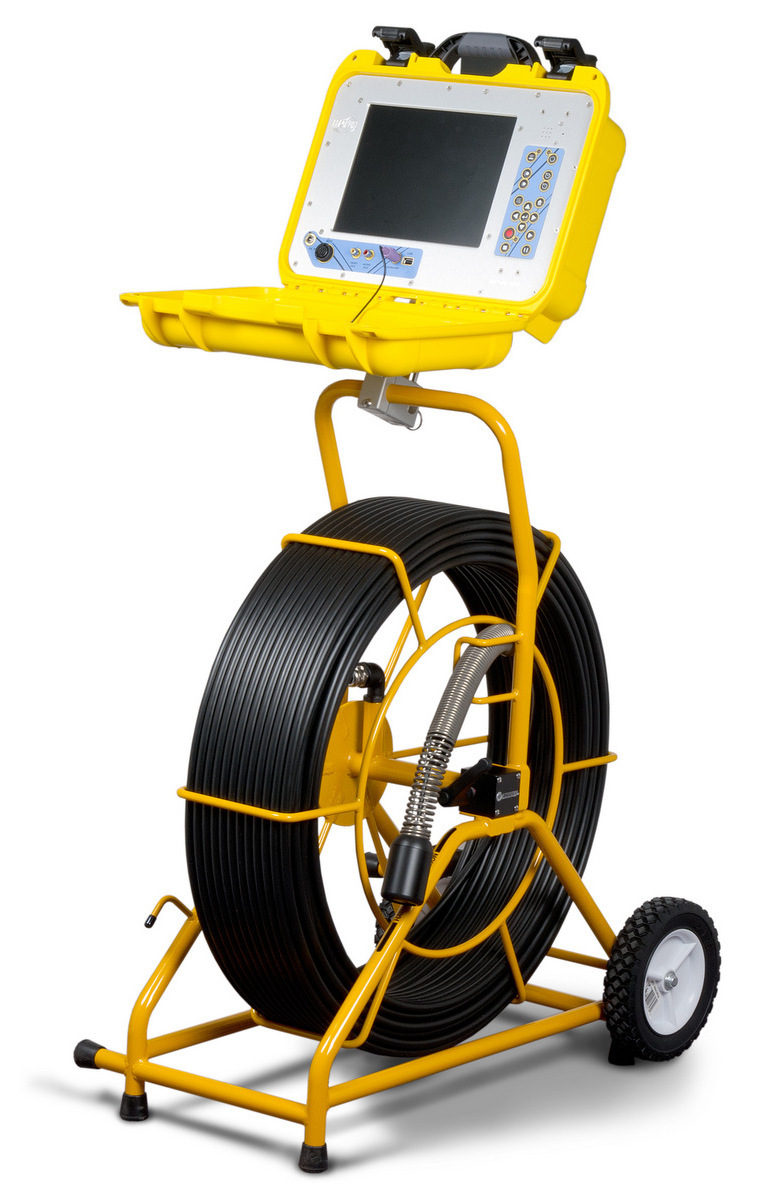 CHOOSING THE BEST SEWER CAMERAS FOR A SUCCESSFUL PLUMBING BUSINESS
Every plumber or drain cleaning professional needs to have three essential tools to get the job done right: a portable water jetter, a cable machine, and most importantly, a sewer camera. Why the emphasis on the sewer camera? That's because this equipment is essential to the accurate detection and diagnosis of piping and draining problems. Consequently, you need to equip yourself with the best sewer cameras for responding to an emergency plumbing call.
High-Tech Features
Every sewer inspection tool you use should be up to date so you can take advantage of the most advanced features. One particular quality you should look for in a sewer camera is versatility. It should be able to do any type of job without difficulty, whether you're using it in a city's main line or in residential sewers. Today's most high-tech sewer cameras offer a variety of features like HD-quality pictures, lamp lights, thick cables for larger lines and battery operation capabilities. If these features sound good to you, you're probably looking for a high-grade push camera inspection system. This handy tool may not look like much, but it can easily fit into even the smallest pipes, and allow you to save recorded footages in portable media.
Find a Reliable Supplier
Not every sewer camera in the market offers the same level of quality and set of features. Inspect each choice up close, therefore, before you decide to buy. These tools, after all, are valuable assets for your business. Find a reliable supplier who can provide you with a wide range of choices and follow-up service when you need it.
Ask for a Demonstration
No smart businessman will put down money for something he can't try out first. Always ask your supplier for a demonstration of the equipment that interests you. This way, you will get an idea of how the equipment works and if it suits your needs.
Having quality sewer inspection equipment can go a long way toward the success of your plumbing business. Suppliers like Haaker Equipment Company can provide you with the best tools and products that you need.
What Your Need to Know About Sewer & Drain Inspections
Sewers and drain lines are an integral part of your home's plumbing system, providing you with the ability to safely remove waste from the home. This may be human waste, such as from the toilet, or it may be waste water from bathing, washing hands, cooking and other related activities. This waste water washes down through the drains and into the sewer line as it leaves your property. You may not realize it but your drains as well as your sewer line need to be inspected periodically for the well-being of your property.
Why Sewers and Drains Need to Be Inspected
Sewers and drains can both become clogged or damaged, and an inspection can help you to determine the true condition of your pipes. These pipes are critical to your home's condition, and damaged pipes can interfere with your ability to use the sewer line. Damage can also cause property damage to your home. For example, some clogged drains or damaged sewer lines can result in sewage waste spilling back into the home. This can cause an unhealthy, stinky mess as well as the potential for water damage and more. Inspecting the lines periodically is a great way to learn about potential issues that are developing before they become problematic.
Different Drain and Sewer Inspection Techniques
There are different techniques that are commonly used today to inspect drains and sewer lines. Some plumbing companies, for example, will push a snake-like device through the pipe to ensure that it is clean, and some will clean the pipes during this process. This will check for signs of a clog, but it will not be able to determine if there is a crack or leak in the pipe. Cracks and leaks are common in the pipes outside of the home, such as with the main sewer line. This is because the pipe can settle when the ground settles, or tree roots can impact it.
The Best Sewer and Drain Inspection Method
The better method to use when inspecting a drain or sewer line is a video inspection method. With this method, a camera will be inserted into the drain line and through the sewer line. The plumber will be able to view the pipe from the interior, and this includes the entire length of the pipe. Many areas of the pipe may be hidden in walls, a concrete foundation or underground, so the ability to see inside the pipe is a true benefit. If damage is found, it can easily be pinpointed so that repair work can be completed quickly
When to Schedule a Sewer and Drain Inspection
The best time to contact a plumber to schedule a sewer and drain inspection is once per year. This will help you to keep your home in the best possible condition and will alert you to any possible signs of damage that require repair work before they turn into major issues for you. However, it is important to schedule an inspection if you believe that there may be something wrong with your system. For example, your toilets and drains may all be sluggish, and you may worry that you have a clog in the main sewer line. An inspection can tell you what you need to know.
Why a Sewer Inspection Is Critical Before Buying a House
Most home buyers today wouldn't think about closing their purchase without getting a general house inspection. That's particularly so with older homes, but many also elect to have new buildings examined by an independent third party. Inspections are excellent insurance for discovering existing and potential problems. Unfortunately, most home inspectors fail to examine the sewer lines, which can turn out to be a critical and costly mistake.
Why Inspectors Overlook Sewer Systems
Inspectors might overlook the sewer system for two reasons. One is that the vast majority of a sewer system is underground. It's out of sight and out of mind. The second reason is that most home inspectors don't have the specialized equipment or knowledge necessary to do a proper sewer line inspection
This isn't a slam against house inspectors. Far from it. Many inspectors are extremely competent and have a vast amount of general building knowledge. It's tough to be an overall expert when you consider just how many pieces there are in a home's systems. Just the plumbing system alone is extensive, and good inspectors know what plumbing features to check before buying a home.
Sewer Repairs Can Be Extremely Expensive
You might wonder, "Do I need a sewer line inspection before buying a house?" The answer is yes. A sewer inspection should be a mandatory part of your house inspection checklist. When considering what inspections to get when buying a house, do not overlook the sewer line. In fact, getting a sewer inspection is one of the most important home inspection tips for first-time buyers. Sewer line inspections are cheap, but sewer repairs can be extremely expensive. Why spend the money on a repair when you could have avoided with a simple inspection?
The Worst-Case Sewer Line Scenario
Consider this worst-case scenario. After months of shopping, you've finally found the home of your dreams. It's a heritage home and at the top end of your budget, but appears to be a good deal. You've done your due diligence and hired a home inspector. The report came back with a clean bill of health, and you happily move in. But, three months later, you have a problem.