Ceiling Fans – Don't Underestimate Their Impact
As the mercury rises this summer, most people are going to be looking for ways to keep their electricity bills down. But before you make any changes around the home, here are a few air conditioning myths to watch out for.
Fans Keep a Room Cool
Fans don't make a room any cooler, they merely make you feel cooler. By moving air over your skin, a fan can lower your body temperature, but will do nothing for the heat inside a room. So if you're not in the room, you're just wasting energy by leaving the fan on. However, there's one exception to this rule: if the air temperature outside the house is cooler than the air inside, then placing a fan near a window can help draw cool air into the home or create a cross current to exhaust some of the hot air trapped inside.
Upgrading to a bigger air conditioner will give you better results
As summer stretches into the hottest months of the year, your air conditioner might be straining to keep your home cool, causing you to head to the store for a newer and bigger unit. But there are a lot of reasons your air conditioner might not be up to the task. As with any appliance, an air conditioner needs regular maintenance. Start by cleaning the air conditioner, and if that doesn't help, you can try to get it serviced. If the air conditioner is installed in a spot that gets direct sun all day long, moving it to a shadier location might help. Also the problem might not be the air conditioner at all. If you have a lot of leaks in your house, such as cracks around the windows, missing weather stripping around the door, or poor insulation, the problem could be your house. Try to look for any gaps where you might be leaking cold air and plug them up.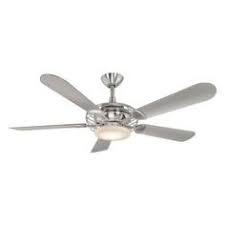 An air conditioner is just a device to cool the air
Sure, air conditioners produce a steady stream of cool air, but there's actually another factor at play when it comes to making you comfortable in the summer. In addition to cooling the air, air conditioners also reduce humidity. Humid air feels hotter than dryer air. Many air conditioners have a drying function that is dedicated to reducing humidity, and this setting also uses a less energy. If your air conditioner doesn't have this setting, you could also try using a dehumidifier to save a little money on your energy bill.
Crank the temperature down for faster cooling
Central air conditioners are designed to work at a fairly constant pace and then turn off when your home reaches the desired temperature. So turning the temperature way down won't cool it faster, it just means you might end up with a frigid house if you forget to readjust the thermostat once you hit a comfortable temperature, wasting money and energy. There is, however, an exception to this rule. If you have a window unit, you likely have low, medium and high settings. Using the high setting will cool things off faster — just remember to turn it down once your home feels comfortable.
It's more efficient to leave it on all day than to raise and lower the temperature
Programmable thermostats are a great way to save money on energy bills during both the winter and summer months. By setting your thermostat to change the temperature in the house when you're not around, you can dramatically cut down on energy usage. Many people believe that an air conditioner has to work extra hard to cool the house back down when you get home, negating any benefit from turning the temperature down. However, this simply isn't true. Even when you're not around, your air conditioner is hard at work keeping the place cool, which leads you to waste a lot of energy. So feel free to use the program function on your thermostat and save some money on your bills this summer.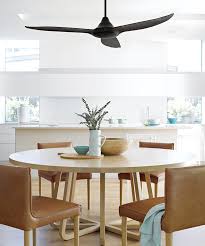 Energy offers hot summer savings tips
The number one way to conserve energy is to set the thermostat to the highest comfortable temperature. Dominion Energy and the U.S. Department of Energy recommend 78 degrees for maximum efficiency. A savings of up to 3% on cooling costs can be achieved for each degree the thermostat is set back.
Use programmable thermostats to save money by automatically turning up the AC while when not at home.
Sunlight shining through windows can account for up to 40% of unwanted heat gain and can force the air conditioner to work two to three times harder. Closing the blinds during the day offers one solution. Installing curtains that can close during the heat of the day also can make a difference.
Turning off lights and the TV or unplugging unnecessary appliances are simple solutions that can yield immediate energy savings.
Turn off and unplug everything possible when on vacation.
Don't underestimate the importance of ceiling fans. Moving air over the body provides a cooling effect. Most fans have a switch to change the fan direction. Make sure ceiling fans are blowing downward (in a counter-clockwise direction) to send air past your body. Turn fans off when the room is unoccupied.
Replace or clean forced air heating/cooling system filters monthly.
Keep the water heater set at 120 degrees and insulate the heater and adjacent pipes to prevent heat loss.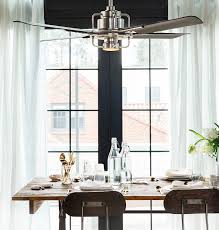 Energy Saving Tips for Every Season
Winter
Seal air leaks. Seal all holes from pipes and wires that enter/exit the living space, including entrances, pull-downs and attic stair openings, light fixtures, pipes and wires.
Seal duct work. Make sure that all duct work is sealed at joints and intersections with duct sealer or silicone caulk. Otherwise, supply duct work can leak heated air into the attic or crawl space, and outside air can be drawn into the return duct work, increasing costs and reducing comfort dramatically. Ducts can be sealed using foil-backed tape or silicon caulking.
Lower water heater to 120-125 degrees. Many water heaters are automatically set at 140 degrees. Lowering the temperature on your water heater to between 120 and 125 degrees will reduce the amount of fuel needed to heat the water.
Change furnace filters every month. This is the number one reason for furnace breakdowns. Inspect heating and cooling equipment annually, or as recommended by the manufacturer. Have a professional check and clean furnaces once a year.
Weatherstrip doors, windows and attic entryways. Inspect windows and doors for air leaks. If you can see daylight around a door or window frame, then the door or window needs sealing. Air leaks can be sealed with caulking or weather-stripping. Insulate attic entryways.
Summer
Raise your thermostat to 78º. If you will be away from home for more than eight hours, raise the thermostat setting a bit more and you can save for each degree of setback, reducing the amount of energy used to cool your home while you're away. Learn more about your thermostat online by visiting the U.S. Department of Energy website.
Keep shades closed when the air conditioner is on. Sunny windows add heat to your home and can make your air conditioner work two to three times harder.
Check and clean filters. Cleaning and replacing air conditioning filters monthly allows the system to run more efficiently.
Clear attic vents. If the home has an attic fan, make sure it is functioning properly.
Install ceiling fans and make sure they are blowing down. Don't underestimate the importance of ceiling fans. Moving air over the body provides a cooling effect. Most fans have a switch to change the fan direction. Make sure ceiling fans are blowing downward (in a counter-clockwise direction) to send air past your body.
Wash dishes and clothes in the early morning or late evening. By doing these chores during cooler times of the day, you will reduce the heat and humidity in the home. These appliances also produce additional heat, causing your air conditioner to work harder.
Experts suggest the following tips to keep your air conditioner running smoothly.
Change your air filters regularly.
Be sure to avoid blocking floor, wall or ceiling vents.
Make sure your outside condensing unit isn't covered or clogged with leaves or debris.
Check to make sure the drainage system isn't clogged.
Don't run your system in cooling mode when outdoor temperatures are lower than 55°.
Consider sealing or insulating your ducts.
Make sure the vegetation is kept away from the outdoor unit.
Make sure your outdoor unit is clean.