Types of carpet
Carpet
Carpet needs no introduction or explanation. It is an attractive option for many builders because it comes in so many colors and styles, it installs quickly, and it looks great when it's new. Carpet is also warm, soft, and quiet, which is why it's preferred by many homeowners for bedrooms and living and family rooms. Carpet's quiet also makes it a great choice for upper-level rooms in multistory homes.
Carpet should never be used in bathrooms or kitchens, where it is quickly ruined by frequent moisture, spills, and stains and is generally unsanitary. When choosing a carpet for a home for sale, consider the color and style carefully.
The color should be neutral and appropriate for the house, and the weave and material should be suitable for versatile use. Carpet can be a good option for rental properties because it can be professionally cleaned, but it's also prone to permanent damage from stains and pets.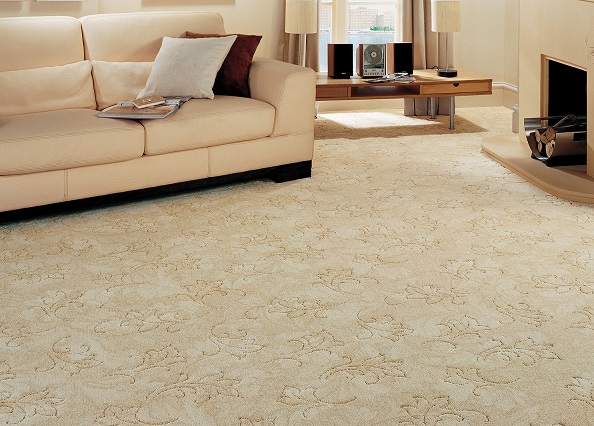 What is Carpet Made of Anyways?
Carpet is made of woven nylon, polyester, olefin, or wool fibers. To ensure a long-lasting and quality carpet, consider a higher twist number of the fibers and a higher density volume of the tufts.
Each of these fibers offer individual benefits.
Choice of fiber depends on what you would like to achieve in your space.
What Are the Different Types of Carpet Fibers?
There are four types of carpet fiber; nylon, polyester, olefin, and wool. In order to select the perfect carpet fiber, you will want to consider the function of each room, and how you live in it.
Nylon is the most durable and stain resistant carpet fiber, and is ideal for homes with pets and children. Nylon is perfect for heavy traffic areas, such as hallways and stairs.
Polyester offers a luxurious look and feel, and is ideal for rooms that see a normal amount of traffic.
Olefin has great stain and moisture resistance, and is recommended for commercial use.
Wool is well constructed, has natural soil resistance qualities, and looks great for a long period of time. If appearance is important, make note that wool is favored for its beauty!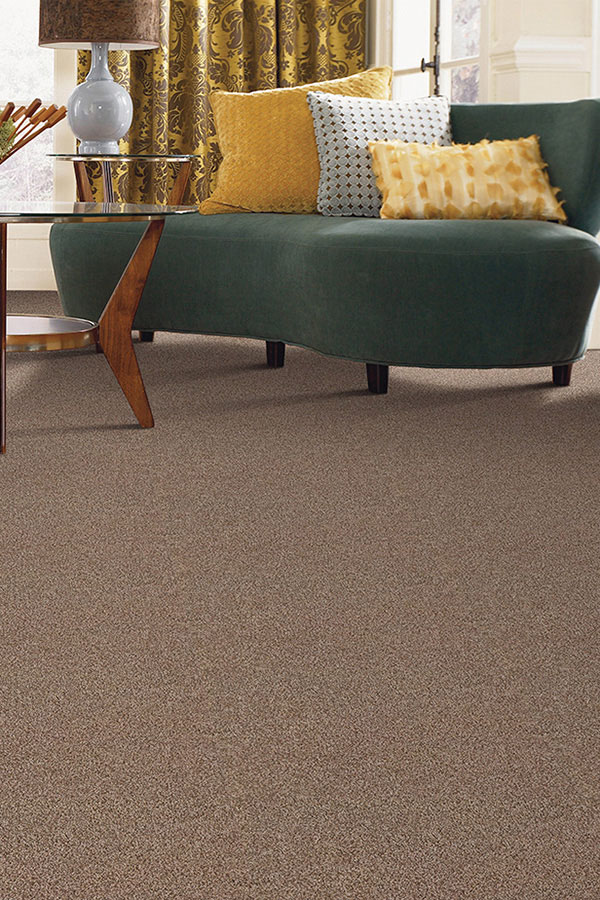 What Are the Benefits of Carpet?
Carpet offers amazing softness and beauty to a room.
There is a wide variety of colors and patterns to choose from.
Carpet is made in a variety of fibers, each one offering different qualities that are suited for your space.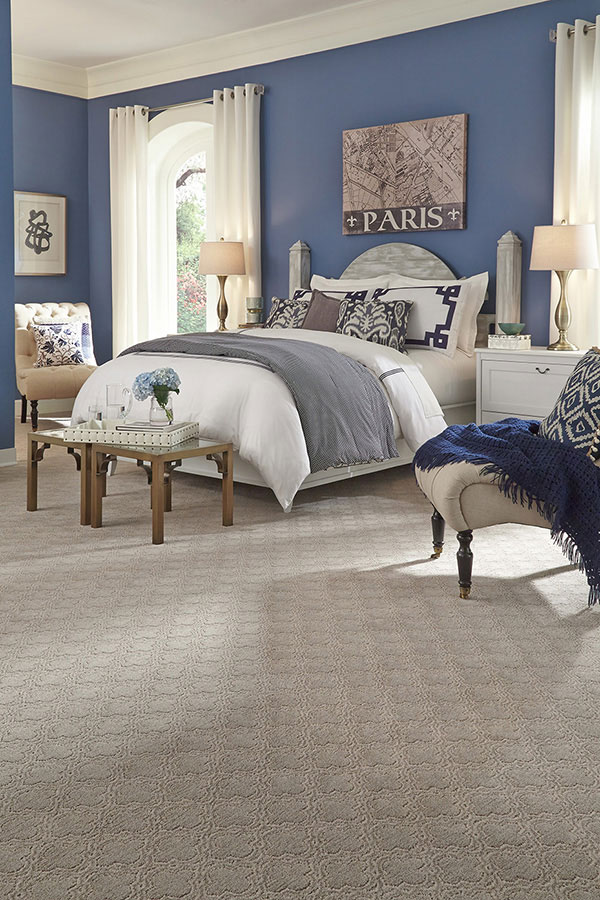 Disadvantages of Carpet
Maintenance: Depending on your lifestyle, carpet often requires a high level of maintenance, such as occasional deep carpet cleaning and regular vacuuming.
Sensitivity: Carpet is a very sensitive floor covering material, due to its ability to easily attract dirt and stains.
Allergies: Carpet is highly susceptible to allergens such as mold, dust mites and pet dander. If you or a family member have an allergy or respiratory problems, hardwood or tile are other suitable flooring options.
Longevity: Most carpets are manufactured synthetically, which tend to have a shorter lifespan than other flooring choices. Unlike carpet, flooring such as hardwood can last multiple generations.
Style & Trends: While carpet remains a popular flooring choice, hard-surfaced floors continue to rise in popularity – also adding increased value to homes.
Environmental Benefits
Carpet Is A Sustainable Choice
The carpet industry is minimizing carpet's impact on the environment through the "3 Rs" – Reduce, Reuse, Recycle. When carpet reaches the end of its long life, it is reused to make new carpet or is recycled into a variety of products, including roofing shingles, railroad ties, and automotive parts.
Following NSF/ANSI 140
The industry supports NSF/ANSI 140, the Sustainability Assessment for Carpet (NSF/ANSI 140). NSF/ANSI 140 was created for designers, facility managers, and government purchasers who want to ensure their carpet purchases have the best sustainability performance.
Taking extra CARE
Environmental stewardship is also seen through the work of the Carpet America Recovery Effort (CARE). With over 400 industry members, CARE has helped divert over 4 billion pounds of carpet from landfills since the group organized in 2002.