HOW TO CHOOSE A PARTY PLANNER SCHOOL
Have you always been an outgoing, organized person with an eye for detail? Do you love to have fun and encourage others around you to enjoy themselves? If so, an event planning career could be the perfect fit for you. Once you've made the decision to pursue this career path, it's time to become properly trained and certified. After all, you want to offer your clients the very best planning services, and you can't do so without the right knowledge and skills under your belt.
Because the right training can make or break your event planning career, it shouldn't be taken lightly. That's why we're here to help you choose the right party planner school for your interests and career goals. Read on and take notes!
What to watch out for
Instead of diving into what a party planning school should offer you, we're going to start with a list of poor practices you should be mindful of (a hall of shame, if you will). Not all party planner schools are created equal, which is actually positive! You have a number of options when choosing the right training, but you need a trained eye to know what to look for. Here are some very common practices common amongst subpar party planning schools
No hands-on training
Many career-focused schools will provide students with piles of course textbooks, knowing that the student will gain the skills they need by studying. If you've got your sights set on party planning, however, your education will look very different. Event planning is one of the most hands-on, practical careers out there, and you'll only learn through doing. This is why it's vital for your party planner school to have a lengthy list of practical assignments that cover topics ranging from sourcing decorations online to coming up with a theme for a baby shower. You'll need to be able to think on your feet in this industry and to consider all possibilities when planning an event.
Inexperienced tutors
As a student in any course, you need to be mentored and nurtured by your instructor. Specifically, as an aspiring party planner, you need to be shown the ropes in a variety of different ways. Critical thinking skills will ensure you provide your clients with the best possible service, while an ability to budget and see the big picture will allow you to plan the best events possible. The instructor of your party planning courses, therefore, needs to have some serious industry experience under their belt and has to be willing to share their expertise and insider tips with you as the student. Otherwise, how will you possibly learn?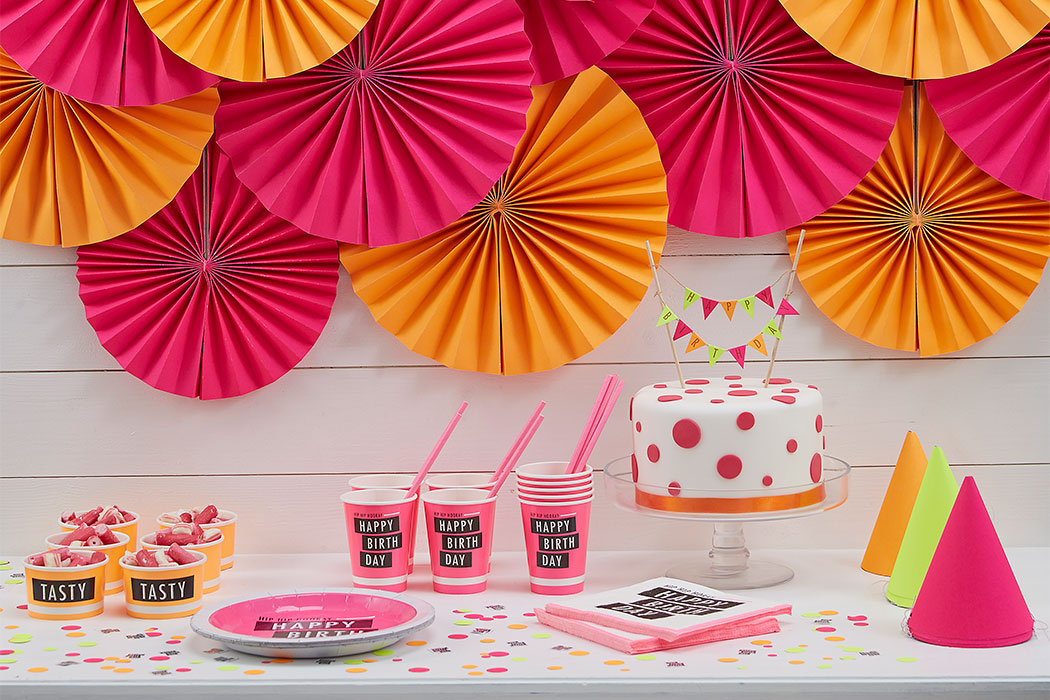 Hosting a teenage party
It's possible to host a fun and memorable party for your child that their friends and their parents will be comfortable with.
Planning a safe party
The Safe party planner is helpful when you're deciding with your child how their party will be organised and run on the night, and makes sure everyone is on the same page. This includes how alcohol, smoking, and other drugs are going to be managed.
Planning the details
Discussing the following can help make sure everyone's got the same expectations about the party and has a good time.
Guest list: Talk about how many people you feel comfortable with, the ages of guests, and whether known 'trouble-makers' will be invited
Start and finish time: Agree on the start and finish time, including specifics of when the music will be turned off and drinks stopped. A pre-determined time will make it easier to pull the plug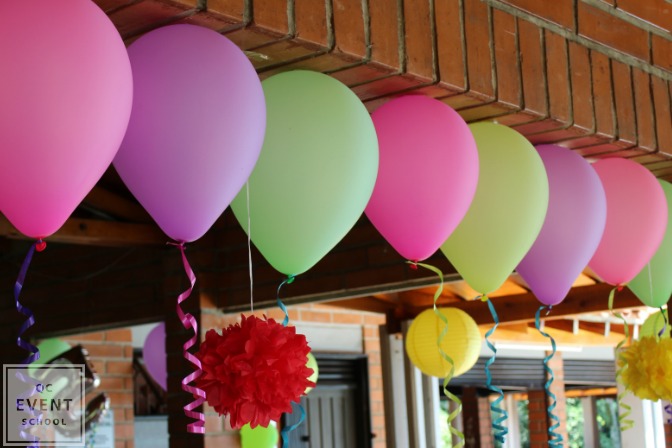 HOW TO PLAN A PARTY + FREE PARTY PLANNING CHECKLIST
planning a party can be a stressful business! There's so much to organise and if you leave it until the last-minute, it's easy to forget about important party essentials.
Choose your party theme
This one's a biggie because you can't really plan anything until you've chosen your party theme. But there are so many themes to choose from that you can feel a bit spoilt for choice!
Define your budget
Next up, decide how much you want to spend. This is really important because the cost can really add up when you impulse buy. The best way to avoid over-spending is to set a budget and stick to it.
Set a date, choose your venue and prepare the guest list
These are the nitty gritty details that are best sorted out early on. Throwing your party at home and limiting the guest list to a reasonable number is one of the best ways to throw a party on a budget, but if you can afford to be a bit more extravagant why not hire a venue?
Send your invites
There's no point planning a party if you don't give people enough notice to save the date. We'd recommend sending your invites about three weeks before the party to avoid people making conflicting plans. Personalised invitations can be a nice little touch if you're celebrating a really special occasion like en engagement or a baby shower.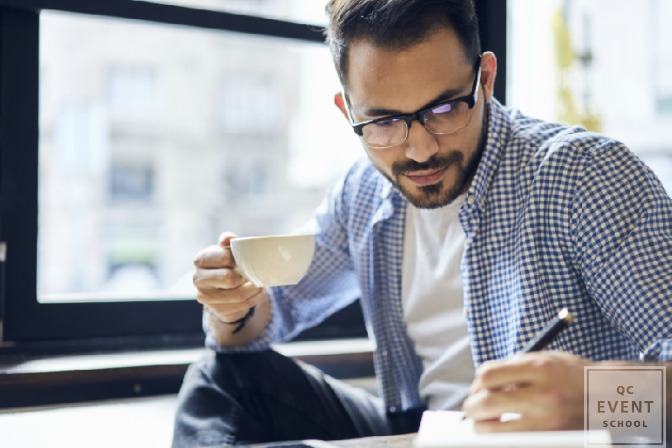 EVENT PLANNING
We've talked a lot about event planning details. We've gone over how to hire entertainment for your event, what to ask when choosing vendors, and how to choose a venue. But if you are a first-time event planner, then even these tasks can seem overwhelming and foreign. No amount of training or reading can truly prepare you for planning an event for the first time. Whether it's a corporate event, wedding, or conference, the tasks related to planning such an event can seem never-ending and unmanageable to someone who's new to event planning.
But while things can seem overwhelming, they can also have a high reward and can be a great opportunity to learn how to negotiate, schedule, and network. These skills are valuable outside of the realm of event planning, so it's a nice opportunity to take what you've learned and apply it elsewhere
EVENT PLANNING FRAMEWORK
Set a goal. As with any task, it's impossible to track progress or measure success if you don't have clear goals in mind. What do you want to accomplish with your event? How will you know if it was successful? Before you ever call a vendor or venue, be sure you know exactly what it is you want to get out of your event.
Put a team together. Though you may be tasked with putting on your event, it should not be a one-person show. Event planning requires a lot of heavy lifting – both in reality and metaphorically – and one person cannot do everything on their own. Just because you need a team, however, does not mean you have to assemble it all on your own. Putting together a team could simply mean hiring third party event vendors, such as AV providers and caterers, to help you with execution. Whoever you choose to put on your team, just make sure you have people you can depend upon that are in your corner.
Set a date and choose a venue. These should come immediately after you've identified your team members. The venue is typically the most difficult piece of the puzzle to lock in, so be sure you choose your date early and contact venues you like as soon as you have the date set. Waste no time in securing your venue space.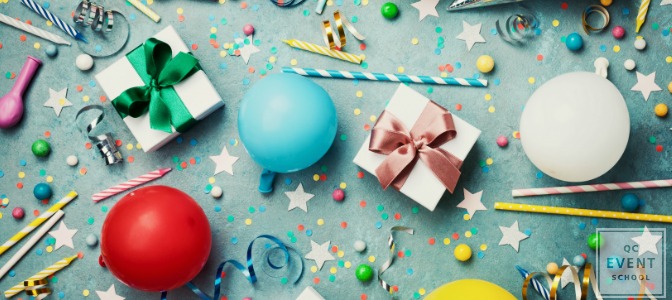 How to start a party and event planning business
Are you organised, creative and client-focused? Learn how to become an event planner or party planner and start an events business with our guide
It may sound niche, but party and events planning is actually a multi-billion-pound industry with plenty of demand across the UK. After all, who doesn't love a good knees-up?
What's better still is that you don't necessarily need a history in events planning to start your own business. However, one of the risks involved with working in events is that the popularity of this fun and creative industry does mean it's a saturated market.
Define your event planning business idea
When it comes to starting an events company, you'll first need to decide on the type of events services you want to offer
Researching the competition online
Often a simple Google search will show you who the events businesses in your local area are, but the ONS, the FSB and the British Chambers of Commerce also hold more specific, publicly accessible information about different businesses.